Bachelor Parties | He Popped the Question. We're Popping Bottles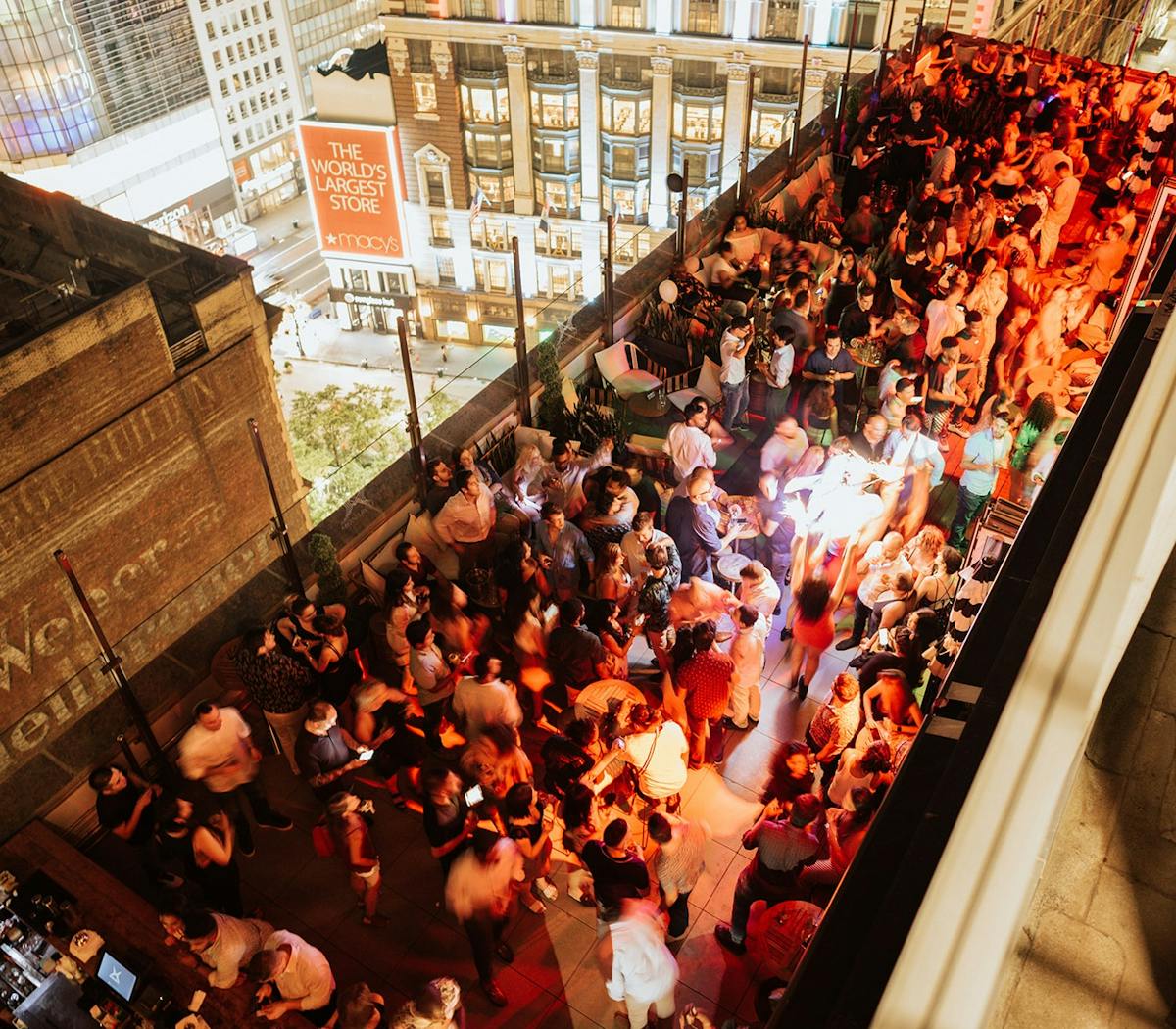 What is a bachelor party? It is a time where you and your friends are celebrating the love and the joy that you are about to partake. It is also one last night before the ball and chain is locked and the key is thrown away. After all of the planning and all of the things that you have done to get this wedding together, it's now the time that you have to celebrate all the hard work that has been done.
Gentleman, you need a time to cut loose and relax before the coming nuptials and the time to do it is now. Let's make some memories and make them right. As the groom is getting ready he needs to blow off some steam and celebrate. You need to give him the place to do that. There are so many ways to do this and with a proper stag night this is your time to show him how much he is appreciated and what he means to you. When you and your group of groomsmen are going out, don't you want to have the right setting and the right type of party? Why worry about more planning and what you are going to do? Set up the night ahead of time so that there are no worries for you or your team. Monarch Rooftop is the place where we will take all of the worry out of everything, we are here to make your time a memorable one and a time and a place to remember.
The views and the ambiance of Monarch Rooftop is one that will allow you to make your memories those of kings, and let us treat you like one. All you have to do is show up and everything will be taken care of. Either you want drinks or you want the full spread, we are here to help you achieve that goal so that you know how special you really are. Is it time for your best friends to "Seize The Night."
There are many ways to plan this right of passage. Would you like an easy going hang out with drinks and bites with the fellas to catch up and reminisce? Why not do it on the rooftop hanging out with your friends, come any time during the week and relax and kick back.
Looking for something different, unique, with a fun vibe, try our late night experience. You won't find any other like it. This can be your ultimate turn up. If you like how that sounds, how about we turn "All The Way Up" on our rooftop. Need the The Perfect pregame? Let's skip the line and get things started with some cocktails getting you full VIP access to our venue and starting with a round.
Getting ready to go out for the night and are you in charge of placing the finishing touches on the celebration? Let your Groom start off like royalty and "Be the Knight, Seize the Night" and have a custom bottle package set up so you and your crew can toast in style.
Are you looking for the right place to start the night and really set the scene? Check out our pictures to see that we offer the best views and scenes to set the stage. If you are looking for the best place to end the evening with the best piece de resistance class and style.
The best man is in charge of planning a Bachelor party. This is a time-honored tradition of celebrating one's last night as a single man. What do you think of when you hear Bachelor Party or a last night out? I think of a "King's Ransom" where everyone gets a taste, and we can set you up with a variety of spirits to get everyone in the mood to party.
There are so many options, what do you want? Cigars and whiskey? Music and dancing? Custom bottle service with DJ's and lights? We have it all. Show up and be the master of your Universe, be the "Boss" and really turn it up to 11 on the dial. The Monarch Rooftop is the place where you want to start or end that night. We will provide you and your group with the time of your life.
A bachelor party is a time-honored tradition where you and your group should be treated like kings, and that is exactly the service that you will receive. Don't know how to plan? You don't need to. Our servers know just the right way to set you up, with custom packages and bottle setups. Let us worry about the details so that you don't have to. When you are out for your celebration the only thing you need to concern yourself with is having a good time. What is it that you want? Good views, a great seat, and a memorable place to celebrate with your group. We have all that and more.
We know that you all want to do is go all in and we are here to help. Please reach out and one of our reservation specialists will be more than happy to help you plan the best night possible with no worries so all you will have to do is show up and not worry about a thing. Tonight is your night to be treated like the Kings that you are. You will not be disappointed and neither will the groom. We look forward to hearing him thank you for the night of your life, and we are happy that Monarch Rooftop could make that happen.
Any time of the year or any scenario we are happy to help you to plan the festivities no matter how big or small, we have options that can fit anyone and everyone's style. Inside or outside, hot or cold you decide and we will be there and provide. Just let us know when, we have the where.
Welcome to Monarch Rooftop.