The Wedding Week Everyone Can't Stop Talking About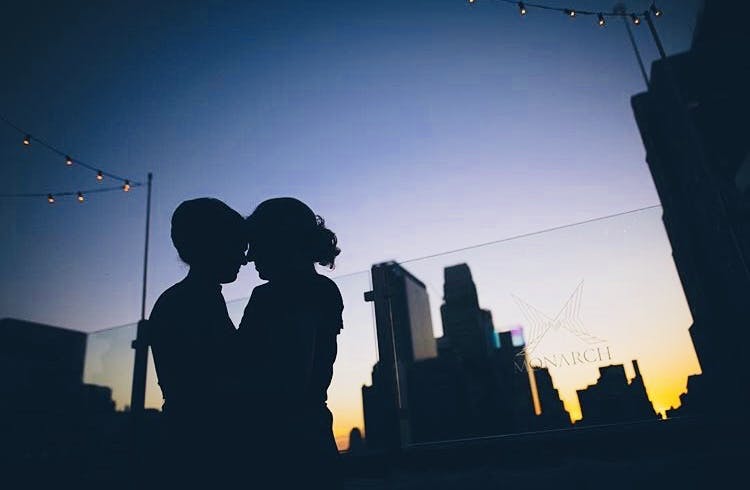 With all the large events coming your way to host, you will start to find there are so many rules and regulations that "you have to stick to!" Rehearsal dinners and welcome parties are no exception however we say throw out the rule book! The only elements we think are important is to make it personal, get creative and have the time of your lives! Stick to what works for you and you will be much happier, we have listed come misconceptions below and trust us rules are meant to be broken:

a) Only Your Close Family Can Come- Sure, if you are reading a wedding book wrote in the 1970s it will probably say you should stick to a traditional guest list, and that's okay. However, you absolutely don't have to go that route! You can have a rehearsal dinner that includes your closest friends, your coworkers, your out of town guests and really anyone you want! Bottom line invite the people who will help you relax the night or week before your nuptials.
b) All Events Have to Be as Formal as the Wedding- It is your journey and you can do as please! You don't have to have a formal rehearsal dinner at all. You can make the event as simple as a cocktail reception with hors devours or as formal as a 3-course seated dinner. People always say you can't upstage the wedding with the events prior but don't get caught up on that, think of them as separate events with their own life and they will naturally differ and offer a different vibe without all of the stressing over it!
c) Every Event Has to Include Toasts- Does the thought of your family passing the microphone around make you cringe? Don't worry, you are not alone. Most couples are nervous when it comes to speeches and would rather not put the pressure on themselves or their loved ones. Again, if you want a simple, untraditional rehearsal dinner, don't be afraid to ask for one. You don't have to leave time for toasts if you simply want to have lovely conversation with the attendees and spend your time mingling. Remember it is your day!!
Stressed out over who is supposed to be invited to all of these different parties? Don't be! You can invite all of your guests to everything however that can get a little overwhelming and not to mention costly so we have easily broken it down that way you won't feel bad when your old coworker just didn't make the cut for the rehearsal dinner! Welcome parties are a great event to invite everyone, especially if you are hosting a destination wedding! It welcomes everyone to your beautiful location and gives them a chance to get to know your other guests. Rehearsal dinners can be only the guests apart of the wedding rehearsal or you can open it to other close family and friends, totally depends on your style and where you are hosting the event!
A top trend for a welcome party to keep things informal but still unique is a dessert party! Typically added on to the end of the rehearsal dinner, you can open up the invite to the rest of your guests to join for cocktails and desserts after you have gone over all of the important stuff with your bridal party such as the rehearsal and any formal thank you speeches at dinner time!