Taking Corporate Meetings To A Whole New Level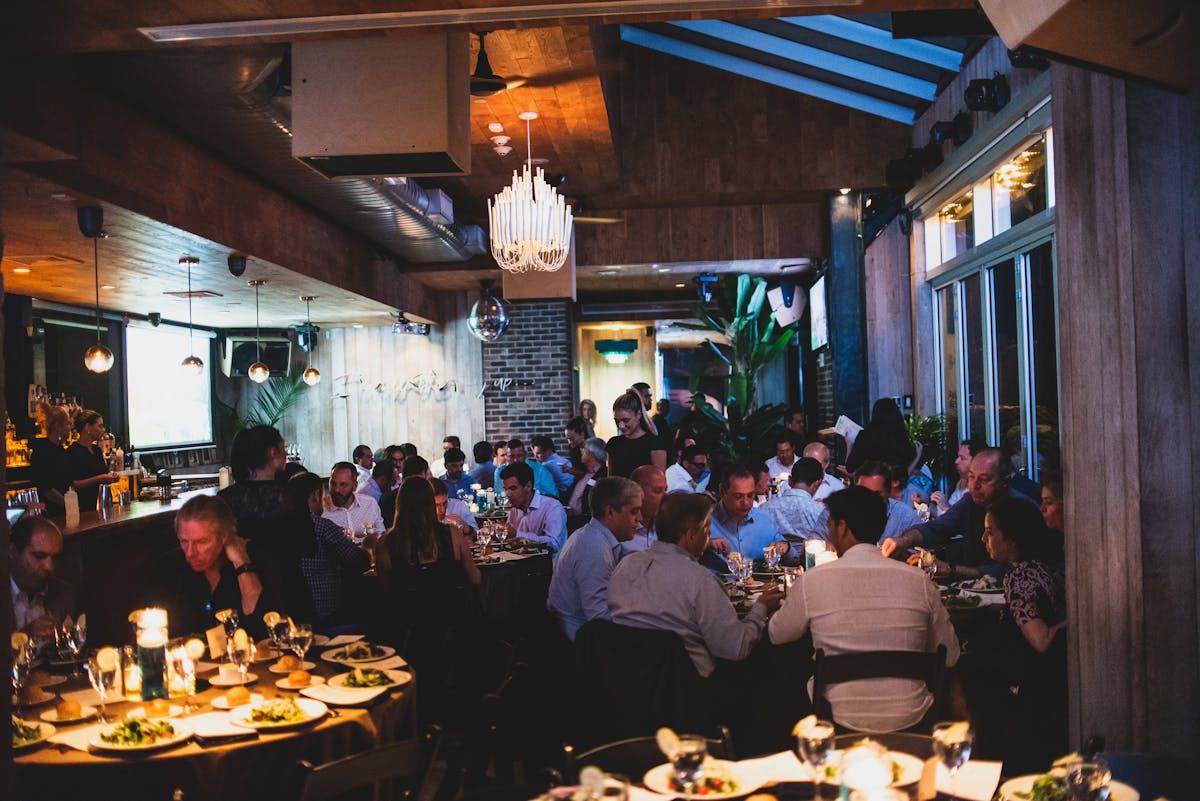 We are located on the 18th floor penthouse of a Herald Square Hotel which offers amazing views of the Manhattan skyline and the closest view of the iconic Empire State Building
Your guests will be whisked up in the elevator and arrive at the party without having to think twice about getting lost in the big city. Hosting the cocktail reception in the same location as your meeting allows for simpler and more flexible planning on your end not to mention convenient for your attendees especially if they are from out of town! Our customs packages are endless and offer set ups for groups of all sizes to have a partial or the entire space reserved or for a quiet, exclusive experience for your presentation. You bring the significant content and we will provide the unparalleled setting!
Don't let the winter blues keep you away! Our rooftop is open year-round for your event needs. In the colder NYC months, we offer a decadently decorated, heated and enclose terrace. Our "Royal Terrace" is the perfect option for smaller groups to reserve to match your budget. Our rooftop opens up to an open-air deck in the spring and summer with expansive views of the Manhattan sky line. Our indoor Skylight Lounge is the third area available to reserve for your event during any time of year, with lively decor, ample seating space, and a large bar for serving your guest our finest cocktails. Nothing warms you up more than a cozy atmosphere with stunning New York City views.
Creating bonds and relationships is half the battle when doing business, corporate events & meetings are no exception if you bring a little creativity and fun to the table to make it happen! The venue plays the largest part in that, we provide all the necessary elements to make sure you are the hostess with the mostest all with ease. Events at Monarch bring together a kind of team-building through shared unique experience and who wouldn't want their guests to share that level of camaraderie?!
Every great meeting or event always has amazing food and beverages. The setting gets people to come content keeps people coming back. Providing nourishing plates is important because it provides those attending with nutrients and food boosts their creative juices. There is a landslide of evidence proving that eating the right kind of foods can increase your brain-power, in addition to providing other health benefits. When planning the menu for your presentation or seated dinner, choose things that will influence the amount of good ideas generated and leave your guests feeling full and satisfied. Need to accommodate all dietary restrictions such as gluten free, vegan and vegetarian? No problem, we've got it all covered!