BAM, That's Right. We Said it. Brunch at Monarch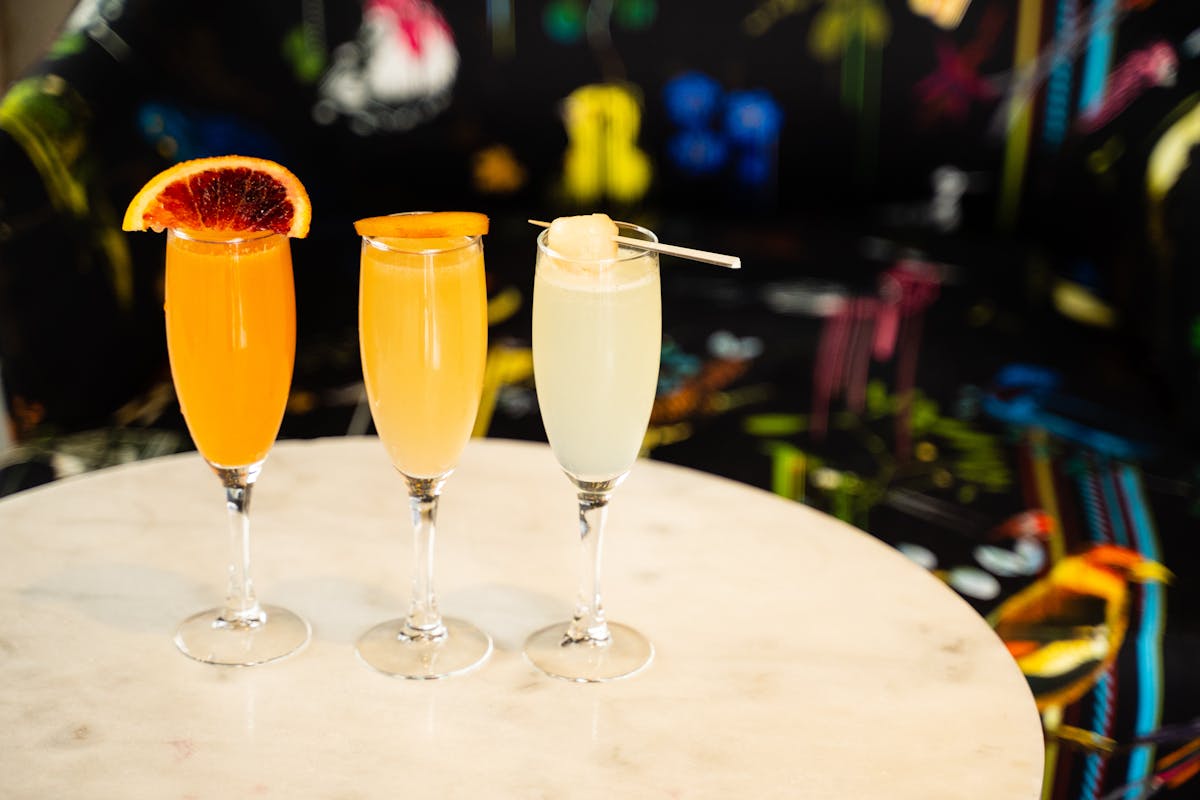 Brunch can be described as a combination of lunch and breakfast, served with champagne and cocktails typically served before 3pm. If that's all you are looking for, don't come here. Brunch at Monarch (BAM) brings all those ingredients in, but we add in another crucial element...the party.
The brunch party is the newest and most trendy addition to our Monarch Rooftop Events. We are bringing the vibe of Monarch After Dark to Sunrises on Saturdays. Monarch After Dark was launched last year to bring the best rooftop party in NYC to Monarch Rooftop. We will now be giving you that experience at Brunch at Monarch.
Small groups or individuals are free to enjoy the views throughout the venue. We have two bars located on our terrace where you can pick up your favorite Bellini cocktail. Our indoor bar is a great spot to check out our Scandinavian decor. Our unique rooftop atmosphere is seen as soon as you arrive. Check in with our host to get over to your Brunch table or head over to our outdoor bar to get a refreshing signature cocktail.
At Monarch Rooftop, you will not have trouble finding a place for an unforgettable instagram photo. Our indoor lounge holds two of NYC's most well iconic neon signs. At Monarch Rooftop, we believe you can "Seize The Night" any time of day. Grabbing a glass of champagne and taking a photo under our "I'm All the Way Up" sign is a pastime that will never get old. Brunchin' 18 floors up is hard to explain and can only be felt. Take a photo, grab a mimosa, take in the sun, repeat.
Choosing your seating for brunch is reserved to guests who purchase the premium packages. Our Zebra couches will always provide the perfect backdrop for your summer time picture. We like to think the couches are there for you to step up your Instagram with some serious FOMO shots, but the real fun is when you walk around this breathtaking venue. When booking a table, you'll receive a designated server and area for you and your guests. Our Brunch service at Monarch Rooftop takes on the passion and dedication we put into our Monarch After Dark experience.
Does any of this even matter if the cocktails aren't on point? Well at Monarch Rooftop, we take great pride in our beverage program and the evidence is shown in our seasonally changing new and trendy beverage programs. If you are less courageous, we recommend sticking to our classic Bellinis and Mimosas. Not to boast, but we like to think we even do the signature classics very well. Cocktails and bottles service is where we shine.
Have you ever had a 5 pound gummy bear? Well, every Mega Bear Mule comes with one right inside! Enjoy this mega treat with your choice of a refreshing Ketel One Botanicals, ginger beer, and fresh lime. Each and every Mega Bear Mule is brought out on it's own parade and served and prepared table side. Our silly straws, light up ice cubes, and Monarch flags are memorable souvenirs for you to keep. Bring in your friends and come enjoy this Brunch Mule in style together.
If you like great music, you will find it here at BAM. Come listen to some of NYC's top DJs play some of your favorite top 40's hits. Developing our nightlife of Fridays and Saturdays has helped us curate a great catalog of DJ's that we bring in for our brunch selection. We believe the party can be all day and night. Putting in requests to play a song won't be necessary with our DJs because if it's a good song, it will soon come on!
People don't go out just to go out. They want an experience. At Monarch Rooftop, we do just that. People come to Monarch Rooftop because we have built a reputation of creating a great atmosphere for everyone to enjoy. We have many packages readily available for any occasion or we are happy to customize to fit your needs. If you have a specific request, please inquire and we will surely create a package to meet your specifications.
We like to think the bites at Monarch Rooftop is the fuel that keeps the party going. Our brunch menu items can only be enjoyed during the brunch time frame and is something you should not miss out on. We'll see you next Saturday for brunch!