The Next Best Thing - Breakfast Conference Meetings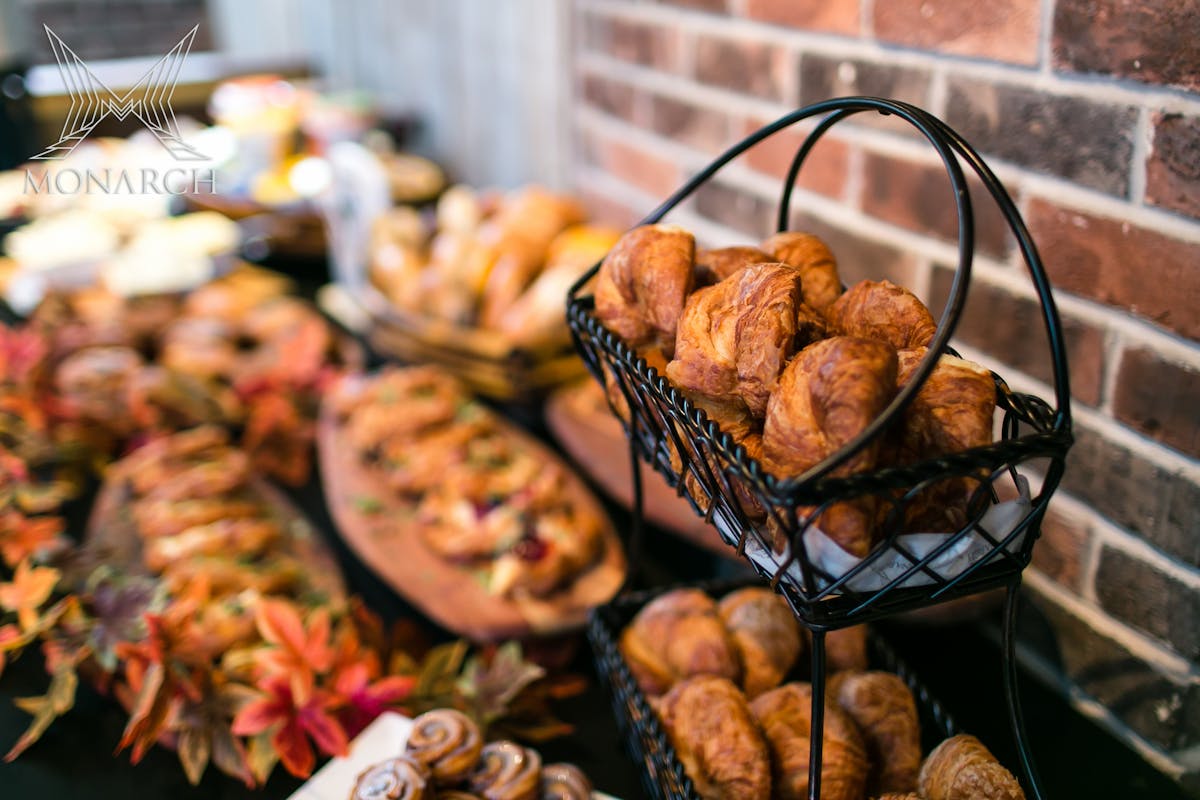 Research has shown that people have the sharpest metal acuity in the morning hours and all guests are guaranteed to be the most relaxed first thing since the day is new and no problems or issues have arisen yet, so they can focus on the content at hand! No matter if you are a morning person or not, breakfast meetings can help bring these two worlds together and get your team synced and on the same page. The early bird still gets to have a productive morning and the latecomer, who most likely skips breakfast anyways, has incentive to show up a bit sooner and have a great meal! Colleagues who start their days together will continue through the workday in a more harmonious way. Breakfast services can also encourage group interactions and are great areas to start a conversation naturally and create an easy way to bond! Guests will leave your event ready start their day feeling encouraged, a sense of camaraderie and focused!
New York City is where the magic happens and a central hub for many companies so if your guests are taking the time to fly all the way in, be sure to leave them with a lasting impression of how New York City hosts events…the only way we know how, on a stunning rooftop with jaw dropping views and exceptional food & beverage!
Keep in mind if you're going to nail a breakfast meeting, get creative! No matter the budget, there are plenty of options that are unique and offbeat, the sort of meeting your guests be talking about for years to come. Make your early morning gathering one your attendees will be thrilled they made it to with a unique setting and fresh air high above New York City that is just waking up getting the busy day started! With our live action breakfast stations and our unique buffet options, we keep our offerings far from a continental experience, so your guests will be blown away. From custom omelets & crepes to breakfast tacos, waffles & pancakes the possibilities are endless and something you haven't seen at a breakfast meeting yet. Need to accommodate all dietary restrictions such as gluten free, vegan and vegetarian? No problem, we've got all options covered! We proudly serve nourishing plates that'll keep your attendees happy and energized for the long day ahead.
Have you ever had an experience with friends or family members, and at the end of it felt like the shared memories from just that short amount of time together has permanently strengthened your bond? Corporate events & meetings can be like that too, if you bring a little creativity and fun to the table and the venue plays the largest part in that! Events at Monarch bring together a kind of team-building through shared unique experience and who wouldn't want a staff that shares that level of camaraderie?!
We're available during business hours to suit your needs and are even more flexible to schedule in off hours over breakfast or brunch time and our flexible event scheduling allows you to book our rooftop for your meeting space for as long as you need. We all know peak hours and peak times can be a costly affair. Great news with breakfast meetings is they are naturally an off-peak time frame so there is plenty of flexibility with minimums and budgets! Monarch Rooftop is also open all year round, not only are we a fantastic summer location, we have the ability to host events 365 a year! Seasonally, we install our Royal Terrace which while providing coverage and heat also provides a unique, well decorated comfortable space to enjoy your co-workers.